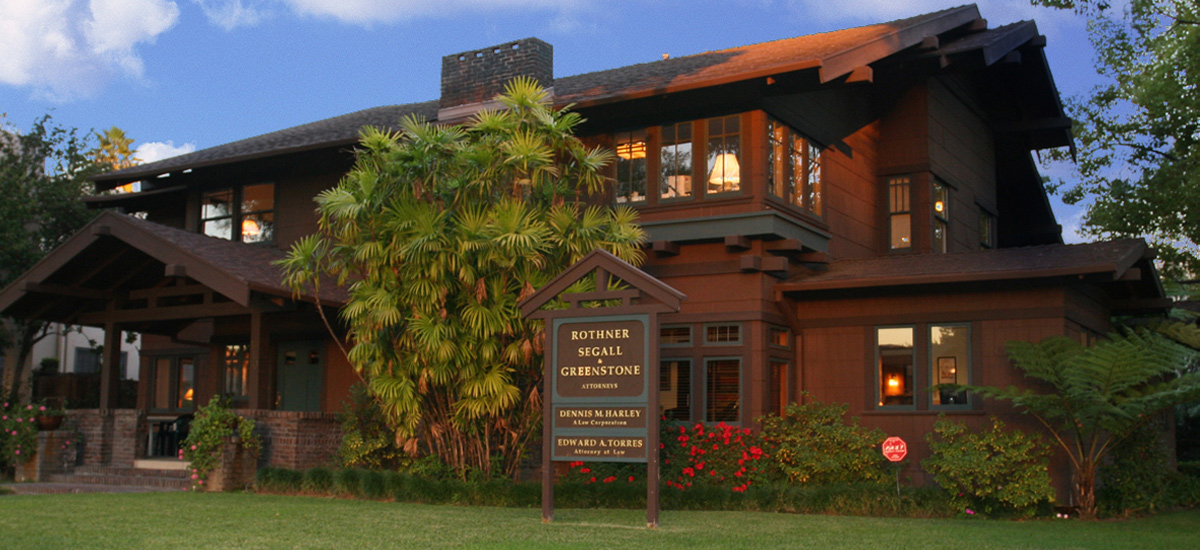 The Craftsman style building in which we practice was built in 1916. It is listed on the National Register of Historic Places, along with several of its neighbors, which make up Pasadena's South Marengo Historic District.
The Arts and Crafts movement originated in England as a reaction against the Industrial Revolution and Victorian excess. It was a social and political reform movement whose leaders included John Ruskin and William Morris. Morris, a socialist, urged a return to medieval traditions of design, craftsmanship, and community.
In America, the movement became known as the Craftsman Movement. In the view of its proponents, industrialization had failed to provide a decent environment for working people and at the same time resulted in shoddy mass-produced goods. It encouraged simple honest design with a regard for the integrity of both the worker's craft and the materials employed. We are pleased to practice law in a building that embodies the Craftsman Ethic.